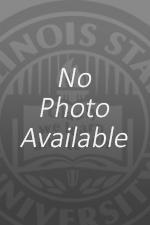 Office
Milner Library - MLB 519
Education
Awards & Honors
Research
MA Library and Information Science
University of Missouri-Columbia
Columbia, MO
MS Wildlife Biology
University of Missouri-Columbia
Columbia, MO
BS Zoology
University of Oklahoma
Norman, OK
Milner Library Service Award
2021
Journal Article
Murphy, J., & Buckley, C. Problem solved!: document delivery as a supplement or replacement for serial subscriptions.. Serials Review 44.3 (2018): 241-246.
Murphy, J., & Buckley, C. Faculty and Librarian Perception of a New Faculty Purchase Program. Collection Management 38.3 (2013): 213-225.
Buckley, C. Golden rule reference: face-to-face and virtual.. Reference Librarian 45.93 (2006): 129-136.
Buckley, C., Burright, M., Prendergast, A., & Sapon-White, R. Electronic publishing of scholarly journals: a bibliographic essay of current issues.. Issues in Science & Technology Librarianship (1999)
Buckley, C. Core conservation biology monographs: a citation analysis. Reference Services Review 25.3-4 (1997): 147-159.
Other
Buckley, C. Biology. Resources for College Libraries (2022)
Presentations
Patron-Driven Acquisitions in Voyager: Local and Consortial Approaches. Ex-Libris Users of North America Annual Conference. Ex-Libris Users of North America. (2014)
Thoughts from a not-so-successful weeding project.. CARLI Webinar. CARLI. (2014)
Patron-Oriented Purchasing of E-Books in Voyager. Ex-Libris Users of North America Annual Conference. Ex-Libris Users of North America. (2012)
Use of the Worldcat Collection Analysis tool to assess the statewide serials collection in Illinois.. Charleston Conference. (2009)
Grants & Contracts
Scrutinizing Serial Subscriptions: Untangling Cost, Discovery, Access, Delivery, and Openness. ORGS. Illinois State University. (2022)
Patron expectations and uses of electronic books.. Illinois State University. Illinois State University. (2012)