Rachel Park
Electronic Resources Systems Librarian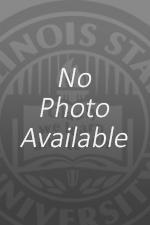 Office
Milner Library - MLB 522B
Biography
Rachel Park is the Electronic Resources Systems Librarian at Illinois State University.
Conference Proceeding
Jallas, Mallory; Murphy, Julie A.; Park, Rachel; Scott, Rachel E.; and Shelley, Anne, "On the Same Team: Technical Services and Student Success Tackle Textbook Affordability" (2023). ACRL 2023 Conference Proceedings, https://www.ala.org/acrl/conferences/acrl2023/papers. Deposited
https://ir.library.illinoisstate.edu/fpml/166
Journal Article
Scott, R., Murphy, J., Jallas, M., Shelley, A., & Park, R. Exploring Faculty Perspectives on Text Selection and Textbook Affordability. College & Research Libraries 84.2 (2023): 180-202.
Scott, R., Murphy, J., Shelley, A., Jallas, M., & Park, R. Assessing the Value of Course-Assigned E-books. Collection Management 47.4 (2022): 253-271.
Presentations
On the Same Team: Technical Services and Student Success Tackle Textbook Affordability. ACRL 2023. Association of College and Research Libraries. (2023)
Partnering to Provide Affordable Access to e-Textbooks. Center for Teaching and Learning, and Technology Symposium. Center for Teaching and Learning, and Technology. (2022)
Texts on Repeat: Examining the Persistence of Assigned Course Materials. Charleston Conference. (2022)
Incorporating Student Voices: Assessing Library Collections to Support Student Success. Charleston Library Conference. (2021)
"It's an Equity Issue!": Collaborating to Provide Assigned eTexts at Illinois State University. Reference and User Services Association Webinar. Association of College and Research Libraries. (2021)
Murphy, Julie A.; Jallas, Mallory; Park, Rachel; Scott, Rachel E.; and Shelley, Anne, "Mitigating the Impact of the Pandemic on Student Success with Free e-Text Access at Illinois State University" (2021). Faculty and Staff Publications – Milner Library. 123. https://ir.library.illinoisstate.edu/fpml/123